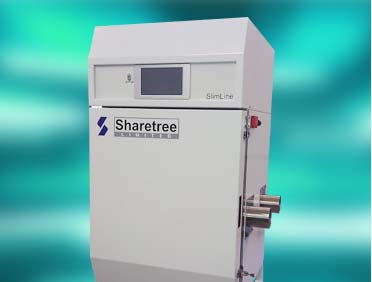 ACUs suitable for a wide range of applications.

Slimline-ACU range - compressor cooled ACUs for general purpose applications - small footprint.
More powerful LN2 version maintains small footprint but is suitable for more demanding applications.

For High Performance requirements, the Typhoon range is designed to exceed the toughest specifications.
ACUs are normally connected to custom insulated enclosures via insulate hoses but Sharetree also offers our proprietary "Direct Connect" solution for improved performance (see brochure).
Typical Applications
Test Setups unsuitable for standard chambers
Aerospace sub-assembly testing
Oil & Gas – Low magnetic interference testing
Thermal Stress
Temperature cycling
Internal
Volumes
Temperature
Ranges
Ramp
Rates
Humidity
Airflow
N/A
+180°C to -70°C (High Temp versions to +250°C)
up to 10°C/min
Optional
Inlet & Outlet ports (100 to 200mm diameter)
Click here to Download the Slimline-ACU datasheet.
Click here to Download the Typhoon-ACU datasheet.
For more info please call 01453 828 642 or email sales@sharetree.co.uk.
Key Advantages
Flexible – can be used on multiple different enclosures
High Airflow
Wide Temperature range
High Temperature +250°C versions available with Evaporator Protection
Proprietary "Direct Connect" available for improved performance
Proprietary "Ice Protection" system available
Custom Enclosure Design
SIMPLEtouch
Touch Screen Programmer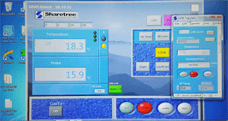 Easy set-up and monitoring of chamber conditions, simplifies programming of complex cycles... read more