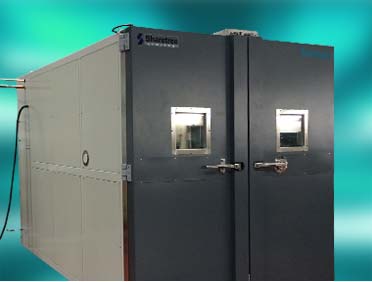 The Automotive industry is required to test against harsh environmental conditions and to ensure life-time reliability especially for safety components.
Component Suppliers to automotive manufacturers face company-specific test specifications for their products meaning that test systems including chambers need to be flexible and quickly configurable.
Sharetree has proven experience in supplying chambers to meet the rigorous demands of the Automotive industry covering the wide variety of Automotive specifications with chambers that can simulate the harshest conditions (temperature, humidity and vibration) or provide Life-Testing in the form of HALT/HASS, AGREE, etc.