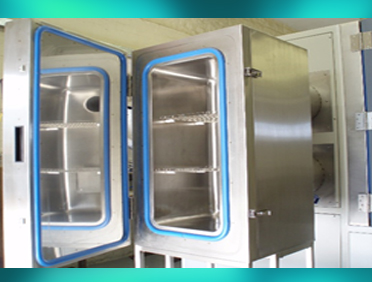 One of the key requirements for the Defence Industry is safe handling of volatile or explosive materials during testing.
Chambers often need to be ATEX rated (CAT-C, etc.) to ensure safe testing while still performing to the required specification.
Sharetree has many years of experience working with Defence Industry customers to provide chambers that meet their exacting safety requirements as well as achieving the test specifications.
Safety features such as spark resistant impellers, indirect heating, HEPA filters, multi-level over-temperature detection and many more, are available across most of our ranges, as well as our custom chambers.
Chambers are available as temperature cycling, temperature & humidity (environmental) and temperature with vibration.
Remote monitoring &/or control of the chambers is available on all models for added safety.