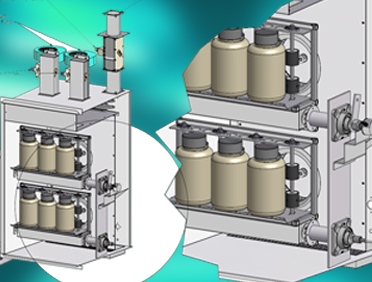 Pharmaceutical products are often sensitive to environmental conditions and require controlled storage environments. In addition, they may also require controlled environmental conditions for production.
And all of this often occurs in clean room environments.
Chambers required by the Pharmaceutical industry need to be able to provide long term stable conditions with minimal maintenance and cleanable with aggressive cleaners such as Biocides.
Sharetree has worked with Pharmaceutical companies to provide a range of chambers to meet these demanding requirements (WHO, FDA, etc) and has developed specialist chambers for process control including high density Humidity Controlled Drying (HCD) chambers and "tilt and rotate" mixing and curing ovens. All of which are suitable for clean room environments (ISO 14644-1, etc), cleanable with biocides and capable of integrating with existing inhouse DAQ systems.