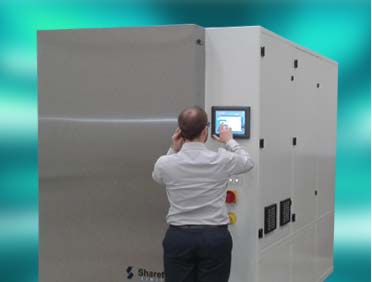 Designed for demanding applications, especially where testing large or heavy products.
Powerful airflow ensures good thermal tracking of products under test and the strengthened versions can take several tonnes of load.
There are even versions for AGREE styled testing – combined temperature and vibration.
Tornado chambers are available in a wide range of Temperature and/or Humidity ranges as well as internal sizes. Integral or remote cooling plants are available.
Typical Applications
Thermal Stress
Temperature / Humidity cycling
Combined Thermal & Vibration versions
Test Houses with varied testing requirements
Oil & Gas, Automotive and Aerospace for large loads
CAT-C versions available
Internal
Volumes
Temperature
Ranges
Ramp
Rates
Humidity
Airflow
400 – 5250 ltrs
+180°C to -70°C (LN2 versions +250°C to -80°C)
up to 10°C/min
Optional – Areas A, B & C available
Circular, front to centre rear panel
For more info, please call
01453 828 642
or email
sales@sharetree.co.uk
.
Alternatively
click here
to download the full brochure.
For more options on the Tornado system please click ...
Key Advantages
High performance even under load
AGREE versions available (Temperature/Vibration)
Single-frame construction up to 5250 ltrs
Wide temperature and humidity ranges
CAT-C versions available
Suitable for a large range of test standard (IEC 60068, etc)
Custom versions available
SIMPLEtouch
Touch Screen Programmer
Easy set-up and monitoring of chamber conditions, simplifies programming of complex cycles... read more