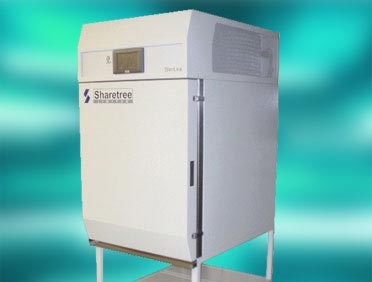 Designed for general-purpose applications and offers excellent performance in a compact size.
We use only high quality components in all our chambers with the result that they are highly reliable.
With our excellent SIMPLEtouch programmer fitted as standard, the Slimline range is very easy to use even for inexperienced operators.
Slimline chambers are available in a wide range of Temperature and/or Humidity ranges as well as internal sizes. LN2 (liquid nitrogen) cooled versions are available with ramp rates up to 10°C/min.
Typical Applications
Temperature / Humidity Testing
Fixed and cyclic conditions
Small electronic component/sub-assemblies
Low dissipation unit environmental testing
Internal
Volumes
Temperature
Ranges
Ramp Rates
Humidity
Airflow
27 – 1000 ltrs
+180°C to -70°C (LN2 versions +250°C to -80°C)
2°C/min compressor cooled, up to 10°C/min LN2
Optional – 10 to 96%RH (10 to 100°C) 4°C dewpoint
Circular, front to centre rear panel
Key Advantages
Small footprint & easy to move
Good circular airflow
Ideal for general purpose testing
Wide temperature and humidity ranges
Capacitive Humidity Probe
Suitable for a large range of test standard (IEC 60068, etc)
Custom versions available
SIMPLEtouch
Touch Screen Programmer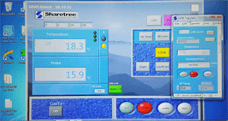 The SIMPLE
touch
system makes it easy to set-up and monitor the chamber conditions, and is particularly useful for simplifying the programming of complex cycles . . .
read more